440 Both teams salute the fans and that about wraps it up. Quite a day, quite a game. That about wraps it up for the live blog. Thanks to everyone who hung out here today, hopefully it was as much fun for you as it was for me. We're certainly going to have to do this again sometime... Except some reaction on here either later tonight or tomorrow. I'm especially interested to see what Scotty and the Pens Blog guys have to say, as they were at the game today.... And now... Seal on ice. Dear God, no! My eyes!!!

I didn't realize until now that Seal is just a head and a neck. No body.


436 This is for all the marbles... Naturally, Crosby scores to win it! You couldn't have written a better script. Except for one involving him getting mauled by a bull and then coming back to score the winner.
-Afinogenov... Not sure what he was doing but he was stopped.
-Letang, a defender, with a marvelous backhander past Miller. Tied 1-1. What else would you expect?
-Connolly tries a shot low and to the left, but is stopped.
-Chistensen tries a deke, but it's way to close to Ryan Miller. He's stopped. 1-0 Buf
-Kotalik first up for Buffalo... Goal, going high glove on Conklin.

432 Both goalies choose to defend the same net. Here we go... This should be good.

429 Houston we have a shootout. Couldn't be more perfect for the league. This is going to be real tough on the shooters, though. The puck is going to be bouncing around and, more so, it's going to be tough to make moves.

425 Hecht with a point blank chance on the backhand. Still nothing... Lots of up and down play now. It's like an overtime playoff atmosphere out there.

422 Wow. Sabres take a number of shots and Conklin stops them all. Vanek and the Sabres go in hard after a rebound and a little jostling but nothing comes of it... Just a thought... Imagine if this was the old NHL and we still had ties? It would be horrific if this game were to end in a tie.

419 Powerplays in overtime can be very deadly... Let's see what happens.

417 Actually another great hockey commercial coming to us today from Verizon wireless. Some dude is just banging on the glass at a maternity ward and yelling at his newborn. That's genius and my favorite brand of humor -- the weird, random kind.

412 And a penalty called on the Penguins as we go to overtime. Armstrong takes a hooking penalty and the Pens will start the overtime period a man down. A little but of a fishy call. It looks like Pominville might have just fallen down on his own.

411 The final 60 ticks of regulation... Vanek has a great opportunity on a wrap around but comes up short. He quickly follows that up with another chance. Or it might not have been a chance cause Doc Emrick really likes to yell at random times... Really sounds like Doc is about to lose his mind.

407 Pittsburgh has really been dominating the play this period, as the shots totals are almost even now. The tables have completely turned, as the Penguins least third period shots 12-3. Buffalo still leads on the game, 26-25. Darren Pang reports the wind is going towards Buffalo. How much is that affecting them? Looks like the answer is a hell of a lot.

405 Malkin feeds Crosby from behind the net for a point blank chance that goes wide. That's the first we've really heard from Malkin all day... If anyone other than me cares, we just set another BMR record for hits in the last hour. Party on!

403 It's after four and NBC hasn't mentioned a damn thing about what programming was scheduled to come on at four. Bravo! Certainly doing a good job to try and make up for the mistake they made during the playoffs last season... Now there's about four minutes to go, and it's looking more and more like we may see overtime or a shootout. With all the good that has come out of today, you know somewhere Gary Bettman is looking on and is disgusted by the lack of scoring.

401 Don Cherry, looking more like Old Man Winter than Don Cherry. What's going on Don? Why are you wearing just a plain black coat?


358 I dont know how it took me so long to pick up on this, but it's good to hear there's still an organ out there. Even if it's pre-recorded music or something. I'm always amazed at how that continues to stay a part of the game... Aaaaand we have more ice repair.

356 Just saw Sabretooth at the top of the screen, the mascot for the Sabres. The darned thing looks really lonely just standing in the middle of the football field. At least it's got a drum. I guess that helps with... the cold? I don't know.

350 FanHouse passed along a link to its readers to the BMR live blog, so to say thanks here's a link to the FH live blog of the game. There is a lot more, um, sanity over there... We are also 10 minutes from when coverage of this was supposed to end. This game could easily go until 4:30. It would amaze me if NBC actually cut away from this. I'm an avid college football fan, and this has been a great alternative to bowls today. How can we make this an annual event?

347 Buckle up, here we go! The fans are loud, the snow is falling. What a great moment for the NHL. The league really needs this. It will be interesting to see what the MSM has to say in the morning, if anything.

343 Darren Pang reports one zamboni has broken down... All I can think of right now:


BAHAHAHAHA

337 Time to switch ends with 10 to go in the third. Overtime is looking better and better. Pittsburgh backup Dany Sabourin has a chilly seat to watch the action from today...




335 And the video feed is gone for a second... Uh ohhhh

333 Tallinder has some words for Crosby... No fights though. That's about the only thing that his game is missing.

329 Armstong drops one high in the zone for Crosby, who spins and lets off a weak backhander. Probably Pittsburgh's only chance in quite some time. And right as I say it's let up, the snow is coming back down hard again.

327 Sabres are starting to really control the play again, but the Pens defense is holding strong. Conk had a nice point blank save.

324 The crowd is getting into the game, they're really audible on TV. Afinogenov rips a nasty shot from the slot but it goes wide...

322 Pens just picked up two quick shots. How about that.

321 Quick reminder, this period will be like two mini periods. The teams will switch sides halfway through... At the start of this period, the ice looks almost as good as if they were playing indoors. It appears fast and there's not much snow on it. Should be a good period.

317 This just in... The shot totals have been recalculated and the Penguins had NONE in the second. I was wondering where they all of a sudden got two shots from at the end of period... And now we know. I think it was Goulet! *shakes fist angrily* Ohhhhh!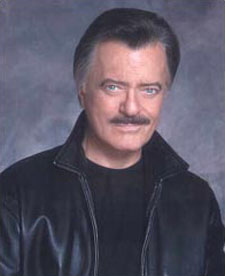 That picture is Bad. Ass.

312 The weather man is back. Ho hum. Costas announces the first nationally televised game on NBC is Jan 20th between the Bruins and Rangers. Does anyone care outside of Boston and New York? Cut to video of Milbury beating some guy in the stand with his own shoe. Freaking awesome.

308 The intermission report is all about Sid. I can hear the folks in Washington gagging from my comfy couch on Long Island... Mike Milbury is a know Boston guy and compares Sid the Kid to Bobby Orr. Um... What?

306 More shameless information. I'm not entirely sure, but I think BMR just set a record for page views in an hour! Woo!

303 A quick scan of Eric McErlain's live blog at FanHouse raises an interesting question. What happens if the game runs long? Will NBC run over the next program if the game goes long or will they cut to The Music of Seal on Ice?

We're in yet another stoppage to clear the ice. Here's a question: What happens if we start running up against 4:00 p.m. EST, when the game's television window is scheduled to end?
300 The second period comes to an end and the Penguins finish it with two shots on goal, and a 1-1 score. Let's see what Milbury and Costas have for the second intermission...
Quick shameless plug: Thanks for hanging out this afternoon (and judging by the stats there are quite a few of us here!), if you like what you're reading feel free to Hype It Up.
259 Here's a great shot of Crosby,
again from Yahoo! Sports
.
256 Quick stat just flashed across the screen. The Pens haven't had a shot in 22 minutes. Wow. Right now Buffalo is out shooting them 14-0 in the period, and 23-11 in the game. They're certainly not playing that poorly, as they have gotten the puck deep on a number of occasions. They just can't get the puck through to Miller.
254 The Sabres are "skating into the teeth of it." I didn't realize that this stuff has teeth. Are they skating in an alternate universe where snow isn't snow, but little monsters that rain down from the sky and try to eat your eyeballs?
252 Emrick and Olczyk continue to try and define whatever it is that's coming down from the sky. No matter what it is, it's coming down hard at this point. You can really tell on TV, and the screen is getting much grayer than it was at the start of the period.
249 Snow is really starting to come down again, as they just did a run through of the zams. Emrick says "sleet" as opposed to snow. You say Buffalo, I say Boofalo.
247 Great picture here.
Grabbed from Yahoo! Sports.
245 Before commercial, Emrick says "...they have finally figured out what they're doing." I would hope so, Doc. I would hope so. I don't think Whitney knows he's playing hockey, though.
241 If you're like me and have no attention span whatsoever, check this out. I still can't figure out what it is, but it's entertaining.
236 I know we're still a long way away from it, but how awesome would it be if this game came down to a shootout? Absolutely the best thing that could happen for the league and NBC. Full disclosure is that I'm a big shootout fan myself, but I'm pretty sure this is what all the suits are wishing for.
233 Paul Gaustad lays out Sydor in the neutral zone. Great hit. Things are really buzzing now between everyone involved -- the announcers, players, fans. This is really a great environment and the best part is that there has been no ammunition for hockey bashers.
230 GOAL! Tim Connolly makes a great feed across the top of the circles to Brian Campbell. Campbell fires it by Conklin and we're all tied at 1.
229 For now the weather is clear and the Sabres have come out of the lockerroom buzzing.
226 Emrick says "a surge from the crowd..." and then gets cut off my a commercial for the Marines. What is going on here? Were the Marines called in to control the crowd?
222 Weatherman says there should be more snow during the third period. Awesome! He's in the booth with Bob now, and it's too bad. I was looking forward to some shenanigans from him at the top of the stadium. You know, those local weathermen are always wacky.
217 Long discussion of Slapshot ensues. Mildy entertaining, but I can't complain.
I've seen worse.
Milbury and Costas certainly do a good job with it, and don't look awkward in the least... Cut to another American Gladiators promo. Can't. Freaking. Wait.
209 First intermission... Time to take a quick break.
206 The ref appears to lose an edge where they have been working on the ice... The intermission report features Milbury and Costas. Now there's something you never thought you would see.
200 The Sabres powerplay is derailed by the uneven ice. First a whiff on a one timer and then a broken stick on another one timer... Play is really picking up now as both teams miss slam dunk chances.
157 The puck is still bouncing but things are clearly getting better... Armstrong trips up Ryan Miller as he skates by. Buffalo will have a :45 second power play after their penalty expires. And Ryan Miller wearing a hat still looks funny. I think that all goalies should be required to wear it and a team gets two points anytime someone can knock it off their head. That could work, no?
154 Alright this delay is a little lengthy...
150 Sabres take another penalty and crews come out to patch up the ice... Lindy Ruff is modeling a nice old school jacket.
145 Zams are out on the ice. This ice is going to be real fast real quick. Darren Pang tries to pick up some snow to help out... It's also worth mentioning the broadcast team is sitting on cherry picker type thing behind the penalty boxes. Now that's in the spirit of the game, calling it from outside in the elements!
140 There's no doubt that this will go down as the longest post in BMR history... As I write this the snow appears to be stopping or at least lessening. Forecast is calling for heavy winds later in the game... I haven't touched on the jerseys yet, but they look great. I've always loved the old Sabres unis and the Penguins powder blues make you think you're watching another team, but they're still great unis.
138 Great commercial by Amp Energy drinks for the game. Ryan Miller yelling yo mamma jokes at some guy in a Kings jersey. Can we get more hockey commericals in the US please?
137 Emrick calls the action 'spirited'. Mike Milbury mistakenly calls the Ghost Busters in. Slimer is ready for action.
135 Crosby tries to dribble the puck on his stick, almost an unbelieveable play. THe way the ice surface is, that's probably worth trying again. The puck keeps bouncing around and refuses to sit still.
133 THIS JUST IN: Doc Emrick takes a breath!!! Oh and Connolly gets called for hooking.
132 Armstrong rings one off the cross bar. Another good chance for Pittsburgh.
130 Sabres turn it over in the slot, right in front of their own net but nothing comes of it. Pang reports 1/2 inch of snow on the ice right now, and boy is that crowd loud... NBC shows the replay of Adam Mair laying out Brooks Orpik. Orpik literally flipped over. Sweet!
126 Emrick mentions Buffalo netminder Ryan Miller played in the game Michigan and Mich St played outside. So he's used to freezing his ass off... And with that the Pens score. We see the first effects of the snow. The puck comes to a stop outside the Sabres blueline where their dmen thought it would keep rolling, it didn't. Sid the kid picks it up, turns the corner and Colby Armstrong puts in the rebound. 1-0 Pitt :21 seconds in.
125 Blackhawk helicopters fly over. That's pretty cool. Down at school during football season we had fighter jets fly over. Now that's straight ballin'.
122 Roman Tyman calls these two teams 'phenomenal'. He then calls
Gigli
'an epic masterpiece'.
119 The one thing that's missing are fans sitting right behind the boards. I know with 73,000 people there isn't going to be more than loud enough, but I think you could have certainly added more seats behind the rink opposite the zamboni entrance.
115 Ed Olczyk and Mike Emrick are going to be doing the PBP. Crap. Now you all get to see what I mean when I say Emrick NEVER shuts up. Take a breath man.
112 Milbury almost got hit by the Zamboni. My dreams almost came true.
110 NBC put Bill Karins, a weatherman, at the top of the stadium. You know he's got to be rethinking why he took this gig right now. Or at least he's rethinking the decision to not wear a hat.
108 The snow is really coming down out there. It should be interesting to see if this turns into a pre-lockout muck fest... The telecast has been on the air for 10 minutes and I think I've already seen about three time lapse scenes of the rink being built... And NBC is bringing back American Gladiators. GREAT. MOVE. Now that's must see TV!... So far so good for the NHL. Things are looking like they could go really, really well. Let's hope that the snow isn't falling so fast they'll have a foot on the ice by the end of the first.
105 Mike Milbury is playing hockey on a small rink next to the main drag with a bunch of kids. Watch out kids! He might trade you for a beer!
104 "The past skates along the present." Bob continues to confuse me... Attendance is announced at 73,000. Awesome.
101 Bob Costas calls it a 'rolicking scene.' What? Snow is falling and it's really a pretty pictureseque scene. Probably the best thing that the NHL could have hoped for. And now we cut to the obligatory touching montage...
1259 Alright enough of that crap. Hockey, NBC? Please?
1252 Some great insight on Reel Talk, here. Did you know Last of the Mohicans is a good movie? Unbelievable insight. They get paid to do this??
1241 Ah, waffles. Nothing like a New Year's
lunch
breakfast done right.
1233 Reel Talk? What the hell is this crap? Apparently the coverage won't start until 1. Well, I'm going to take a quick break for some food then.
1227 Oh God no! Jay Leno is coming back. I have such mixed emotions... Now there's a Rose Bowl float going by to "commemorate" Orange County and they planted one of the Ducks on it with the Stanley Cup. They won't zoom in close enough so I can't tell if it's actually one of the Ducks or some Ducks fan who got lost while trying to get his morning coffee.
1222 Naturally, the NHL is going to squeeze every penny out of this thing that they can.
As Going Five Hole
describes, they're going to be wearing a different set of jerseys and pants in warmup and EACH PERIOD. So yeah, there will be four sets of Thomas Vanek hockey pants floating around on NHL Auctions in a couple days. Fun.
1219 The telecast isn't on NBC quite yet (think Rose Bowl parade), but we're getting things started nonetheless. The great thing about the game being on NBC is that we won't have to deal with Lost and Desperate Housewives Commercials every ten seconds. That's a nice feature.

1215 Today's matchup pits the Buffalo Sabres against the Pittsburgh Penguins, two teams that are dramatically caught in the middle of the Eastern Conference. Their mediocrity should be dramatic and enthralling. Not.